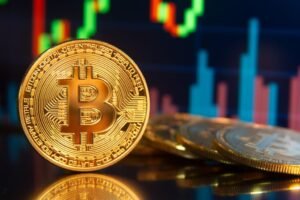 Bitcoin
Top 5 website to check Bitcoin and Alt Coin price 2021: BootPoot
Bitcoin was the world first cryptocurrency to successfully record transactions on a secure, decentralized blockchain-based network. Launched in early 2009 by its pseudonymous creator Satoshi Nakamoto, Bitcoin is the largest cryptocurrency measured by market capitalization and amount of data stored on its blockchain. The Bitcoin software is free and available online to anyone who wants to run a Bitcoin node and store their own copy of the Bitcoin blockchain. As Bitcoin matures, engineers have designed additional protocols to improve the speed and privacy of Bitcoin transactions, including the Omni Layer, Lightning Network and Liquid Network. Only approximately 21 million bitcoins will ever be created. New coins are minted every 10 minutes by bitcoin miners who help to maintain the network by adding new transaction data to the blockchain.
The Bitcoin price page is part of The CoinDesk 20 that features price history, price ticker, market cap and live charts for the top cryptocurrencies. CoinDesk also provides a suite of institutional-grade price indexes. Find out more about them here.
1. Coindesk
The Coindesk Website is a part of Coindesk 20, where you can see the price history, market cap and live charts of Bitcoin, on this you can also see the price history, market cap and live charts of the top cryptocurrencies. Coindesk was founded in 2013 and indexing of bitcoin price was done in July 2013.
2. Coinbase
Coinbase

Coinbase was launched in San Francisco in 2012 and is the largest cryptocurrency trading platform in the U.S. Coinbase is a secure online platform for buying, selling, transferring, and storing digital currency. On Coinbase, you can easily trade in Cryptocurrency. You can easily see the price history, Market Cap and live chart of bitcoin and other Cryptocurrency
Coinbase website Link:- https://www.coinbase.com/price/bitcoin
3. CoinMarketCap
CoinMarketCap
Coinmarketcap was founded by Brandon Chez in May 2013. CoinMarketCap is the world's most-referenced price-tracking website for cryptoassets in the rapidly growing cryptocurrency space. Its mission is to make crypto discoverable and efficient globally by empowering retail users with unbiased, high quality and accurate information for drawing their own informed conclusions. Keep track of your profits, losses and portfolio valuation with our easy to use platform. Sync your data between your desktop and mobile app and keep track of your crypto assets no matter where you are. Updating 24/7 using price data from the biggest exchanges. Top notch crypto portfolio tracking at no cost. Thousands of coins and tokens available. We take data security and privacy very seriously. The world's cryptocurrency data authority has a professional API made for you. A new suite of powerful, flexible, and accurate cryptocurrency market data endpoints.
Coinmarketcap Website link:- https://coinmarketcap.com/
4. Binance
Binance
Binance was the largest cryptocurrency exchange in the world in terms of trading Volume. it was founded by Changpeng Zhao. Binance was initially based in China, but later moved its headquarters out of China due to China's increasing regulation of cryptocurrency. 
binance is secure online platform for buying, selling, transferring, and storing digital currency. you can easily trade in cryptocurrency Binance is available in more than 180 countries worldwide, though they did have to spin off a separate entity, Binance US, specifically for United States users. you can trade in more than 500 cryptocurrency on binance.
Binance Website link:- https://www.binance.com/en
5. Tradingview 
TradingView
TradingView is online stock-picking software and screener for both beginners and experienced active traders. It incorporates extensive cloud-based charting tools for research and gives users the ability to share and collaborate with other active traders online. The downside is that most large brokerages are not yet directly integrated with TradingView, so you'll have to place trades separately with your brokerage of choice.
TradingView was released in June 2012 as a social platform for active traders and featured its own scripting language that allows users to customize charts and indicators. It continues to be a popular choice among active traders and financial software companies because of its versatility.
Users can learn new concepts, research market fluctuations, possible chart outcomes, collaborate with other traders, chat, ask questions, and practice trades with the TradingView platform on any device.
Tradingview website link:- https://in.tradingview.com/